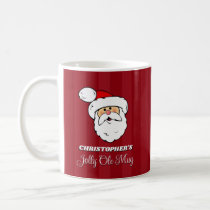 Now here's a fun sale - grab any mug and save 15% until August 30th when you use the coupon code BTSRULE5MUGS at checkout.

With over 300 designs to choose from, 7 different mug styles and sizes (including travel mugs and frosted mugs), and even mugs you customize and personalize (or start from scratch and create your very own), you'll be sure to find a great new mug for yourself or the perfect new mug for a gift for someone else!
FIND YOUR PERFECT MUG NOW AT REFLECTIONS ZAZZLE, REFLECTIONS CHRISTIAN GIFTS, END OF THE WORLD GEAR OR BIRTHDAY SWEETIES!
Fine print:
15% of the mug net sale price will be deducted when one or more mug items is purchased and the coupon code BTSRULE5MUGS is applied at checkout. The net sale price is the price of the product (excluding shipping and taxes). Offer is valid from August 23, 2010 through August 30, 2010 at 11:59pm PT. This offer does not apply to past purchases and may not be combined with any other Zazzle promotional or volume discount offers. If a volume discount applies to your order, you will receive either the discount set forth in this offer or the standard volume discount, whichever is greater. Offer valid on Zazzle.com only.
Have a fantastically wonderful day!
Carla - Resident Mad Designer